PORTRAYING YOUR CREATIVITY TO YOUR BUSINESS NETWORK!
Competition is at its summit in today's fast-moving world. The marketplace is flooded with plentiful companies offering their exclusive value to customers. In this situation, finding a unique image and identity is far from easy. One perfect solution is business card printing. It helps to create an ideal brand image for your business, by offering various business card design options that portray luxury and affluence, while meeting and networking with your clients.
WHAT IS BUSINESS CARD PRINTING?
Simply put, it is a card that contains the contact information of an individual by representing the company and its unique values. A variety of types and designs of business cards are available, each creating a unique impression, by reflecting the products/services that the company offers. Whether a company is a start-up or a multi-national conglomerate, it will use a business card as a means to build a network with potential customers.
A RANGE OF BUSINESS CARD DESIGN OPTIONS
Business cards, in Qatar and the rest of the world, are available in a number of design options that are sure to create a lasting impression of your business. A business card design is available in distinct varieties that vary in thickness, protective lamination, water resistance, along with a number of colour options, to increase the visual appeal of the card. Extensively used business cards that are available in the marketplace include premium business cards, matte business cards, glossy business cards, standard business cards, appointment cards, texture business cards, metallic business cards, linen business cards, strips business cards and classic business cards.
"Business Cards printing services in Qatar is essential as this promotional document represents a company and thus reflects on the brand. Contact the best printing press in Qatar now."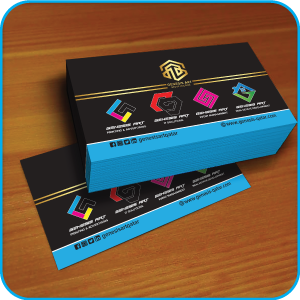 STANDARD
BUSINESS CARDS PRINTING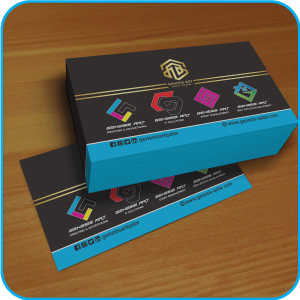 MATT
BUSINESS CARDS PRINTING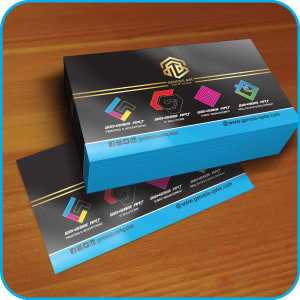 GLOSSY
BUSINESS CARDS PRINTING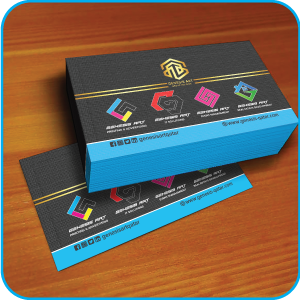 LINEN
BUSINESS CARDS PRINTING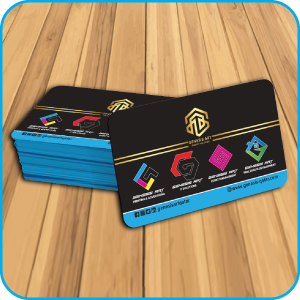 CORNER CUT
BUSINESS CARDS PRINTING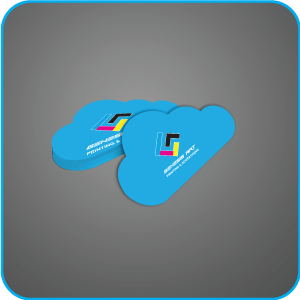 CUSTOMIZED DIE CUT
BUSINESS CARDS PRINTING
VISITING CARD DESIGN THAT CREATES A PROFESSIONAL IMPRESSION
Planning to build your professional identity among customers? A wide range of visiting card design options are available in the market today. Business card designs come with customizable options allowing you to modify the design. Business card printing companies provide you with options like uploading your logo, adding your name, contact information, as well as choosing a unique theme from a variety of visiting card designs. Along with this, you get your desired look, without any trouble, and it gives a professional impression of your business and allows you to stay ahead of the competition.
COMPLETE THE LOOK WITH HIGH QUALITY VISITING CARD PRINTING
Visiting card printing in the Qatar is affordable, and guarantees your satisfaction. Qatar offers various business card printing solutions, at easy availability, to allow customers to avail of the option of instant printing. Printing options include standard, premium, and deluxe varieties to suit the unique needs of an individual. This ensures 100% customer satisfaction through the availability of instant filters and stunning effects, making a plethora of options available for customers to choose from.
BUSINESS CARD PRINTING SERVICES IN QATAR
The marketplace of business card services is evolving in Qatar at a pace faster than ever before. The Qatar marketplace offers amazing business card designs that are classy, fashionable and contemporary. The stylish designs are durable, imaginative, and are sure to create an unforgettable impression of your business. These sturdy designs allow you to extract memorable conversations, creating a positive impact on your business.
With the availability of quality card stock, you can ensure that your business's first impression is an enduring one. Get started, by visiting Qatar's best business card printing company and explore the possibility of creating a unique impression of your business among your potential customers.
WHY TO CHOOSE GENESIS ART AS YOUR BUSINESS CARDS PRINTING SERVICES IN QATAR
We at GENESIS ART printing services, Qatar practice professionalism in our work. We try to make your printing a success, as printing plays an important role in building your image in the corporate world. We print crisp designs to deliver you quality business cards at affordable prices. We always try to achieve excellence in our printing and value your time. At GENESIS ART we make sure that you get the consignment done in the stipulated time. We believe in retaining customers and building relations, hence do not compromise over customer satisfaction.
Genesis Art Printing & Advertising provides you the best business cards printing services in Qatar.