"Stickers printing in Qatar is essential as this promotional document represents a company and thus reflects on the brand. Contact the best printing press in Qatar now."
Thanks to their effectiveness stickers or labels have become very popular today, globally. They come with a blank side on one side of a paper for printing, while the other side has a pressure sensitive adhesive surface. They are attractive, appealing and very convincing. Besides the other uses, you probably have seen car stickers, wall stickers and even vinyl stickers. Stickers are used widely today as marketing tools not only in Qatar, but across the globe, and companies use them to induce the desired effect on their target audience.
STICKER PRINTING AS MARKETING TOOL
Sticker printing is a unique and cost-effective way to promote any business, not only by boosting the marketing objectives but also by helping to create brand recognition. Although creating a brand is extremely essential, making it impactful requires an entirely different type of effort. Stickers reduce this effort and yet manage to gain the attention of customers. A business can choose from vinyl, plastic or paper to get their information printed. Ground-breaking ideas can be used in sticker printing which can have a long-lasting effect on the target audience.
WHERE ARE STICKERS USED?
Multiple places are known to be effective in increasing the visibility of any brand. Stickers can be used anywhere; on notebooks, cars, glass, walls, elevators and even fruits! Indoor stickers are also widely in use today. You may have observed them in malls in Qatar and in other places too (wall stickers). Have you ever noticed cars with interesting graphics on them? These are car stickers pasted on the chassis. The placement of stickers for business communication is usually based on the industry of the business. Businesses use stickers at appropriate places to communicate with their audience effectively. Stickers are also used for functional as well as decorative purposes.
HOW CAN GOOD STICKER PRODUCTION ENHANCE YOUR BRAND?
There are great advantages to including stickers as part of your marketing strategy for your brand. They can be produced quickly, reducing your time to market. Budgets are controlled as the cost of production is low. Stickers are available in multiple sizes. Believe it or not but today, huge stickers can even cover multiple floors of a building! They allow for innovation which brings instant brand recall and customer delight.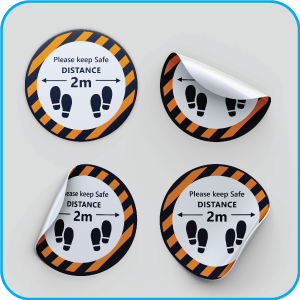 SAFE DISTANCE
STICKERS PRINTING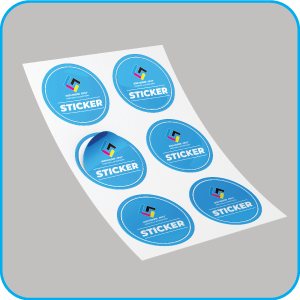 PLOTTED
STICKERS PRINTING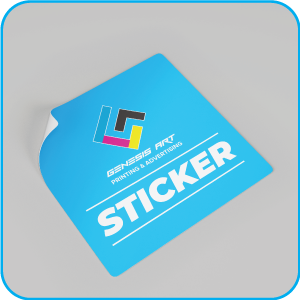 VINYL
STICKERS PRINTING
You can attract numerous benefits to your business by simply putting out a marketing message using stickers. Stickers can be printed in small or large volumes. Volume affects the price, as a larger volume, lowers the per-unit cost. Vinyl stickers are also a brilliant option. The final choice of material, design, placement, innovation, and message needs to be made based on business requirements and the targeted audience.
WHY TO CHOOSE GENESIS ART AS YOUR STICKER PRINTING SERVICES IN QATAR
We at GENESIS ART printing services, Qatar practice professionalism in our work. We try to make your printing a success, as printing plays an important role in building your image in the corporate world. We print crisp designs to deliver you quality stickers at affordable prices. We always try to achieve excellence in our printing and value your time. At GENESIS ART we make sure that you get the consignment done in the stipulated time. We believe in retaining customers and building relations, hence do not compromise over customer satisfaction.
Genesis Art Printing & Advertising provides you the best sticker printing services in Qatar.